The logistics segment confronts an onslaught of startups, part of PwC's 22nd CEO Survey trends series.
Innovation in the fast lane
New technologies are targeting a variety of logistics services, including automated scheduling, the consolidation of deliveries from multiple shippers, on-demand trucking and carrier-based data analytics. And the flow of investment, in itself, shows the scale and speed of this change.
The pace of innovation and the uncertainty it brings — including the threat of new competitors — explains why transportation & logistics (T&L) CEOs are less than sanguine this year about the immediate future. PwC's 22nd Annual Global CEO Survey found that T&L chief executives' confidence in their own organisation's revenue growth over the next 12 months is at a five-year low, with only 29% stating they are 'very confident.' In 2017, 45% were safely in the confident camp.
New technologies are targeting a variety of logistics services, including automated scheduling, the consolidation of deliveries from multiple shippers, ondemand trucking and carrierbased data analytics
The promise of new blockchain and AI
One technology that is relatively nascent yet holds meaningful potential for transport and logistics is blockchain. Bottlenecks in the logistics arena tend to occur because of lack of transparency and plenty of red tape. Blockchain has the potential to eliminate most of these roadblocks because it can serve as an encrypted digital ledger tracking the movements of products from warehouse to customer and linking documentation directly to the shipment as it makes its way to the destination.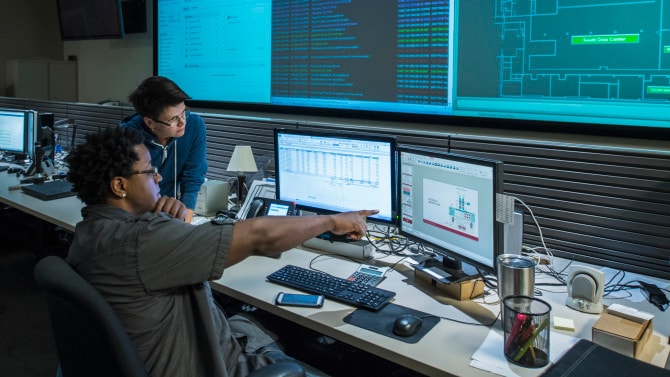 Its biggest impact could be in reducing the inefficiencies in last-mile deliveries, driving up profit margins in a part of the T&L business that is notoriously thin on returns and costly to manage.
T&L companies should also consider the use of artificial intelligence (AI); it can help them distinguish themselves from the competition, provide better service, cut costs and enhance day-to-day operations. For instance, fleet management could be greatly improved by the use of sensors inside trucks, ships and airplanes connected to AI programmes that monitor fuel consumption and recommend ways to minimise oil and gas usage, as well as programmes that suggest proactive maintenance activities before expensive and time-wasting major breakdowns occur.
And for scheduling, AI can tap networks of fleet sensors to forecast demand and optimally organise shipments while guaranteeing precise delivery times. This opens up the possibility of dynamic pricing. Just as travel companies adjust prices based on demand, seeking to generate the highest possible return for each ticket, so too could T&L companies charge more from one moment to the next on the basis of pickup, shipment and delivery volume in a circumscribed area.
Technology's influence on workforce strategies
Often lost in discussions about improving performance and results with digital tools is the positive, catalysing effect that new technology can have on nontechnical parts of the business — for instance, on how workforces are deployed. Just as technology will allow companies to track and consolidate shipments, T&L firms can use the more robust and extremely granular location-by-location supply-and-demand data to develop flexible scheduling programmes for workers.
Partnerships or alliances linking startups with innovative technology ideas and established T&L firms may become more routine in the future, especially as a way to recruit talent that is able to conceive new ways to implement advanced technology both in operations and in improving services offered to customers. The need for these more technologically savvy employees is evident to CEOs responding to our survey. Fifty-five percent said they were 'extremely concerned' that this skills gap does not allow them to innovate, 53% said that it is causing them to miss their growth targets, and 49% said that it is preventing them from pursuing a market opportunity.
Joint ventures and M&A are a low priority for T&L CEOs
But these sentiments are not yet resulting in much M&A or joint venture activity among technology firms and incumbent T&L businesses, and virtually none among direct competitors in the industry. Indeed, only 37% of survey respondents anticipated entering into a strategic alliance or joint venture of any sort, and a mere 26% said they expect to collaborate with entrepreneurs or startups.
To survive in the midst of so much new competition and new technology simultaneously hitting the logistics segment of the transport and logistics industry, executives must be prepared to adopt new strategies more than they have been in recent years. Everything — including how operations are structured and managed, the way digital technologies are adapted for creative uses and approaches, and how the workforce is hired and deployed — is rife with change. The T&L business is generally not known for its technological agility or its propensity for rapid reinvention. Companies today shouldn't grow too comfortable with that old familiar way of doing business.
Jonathan Kletzel, US Transportation & Logistics Leader, Principal, PwC United States