Increasing Test Capacity for Coronvirus
Weeks after the coronavirus (COVID-19) shut down nearly every state and local government across the Middle-East, many communities have started turning their attention to reopening and recovery efforts.  As these communities begin to reopen, balancing public health with economic growth is essential.
The new solutions align with guidelines provided by the United States White House Coronavirus Task Force in the Opening Up America Again report; and leverage your location-based data to optimize the location of testing sites and monitor key recovery metrics.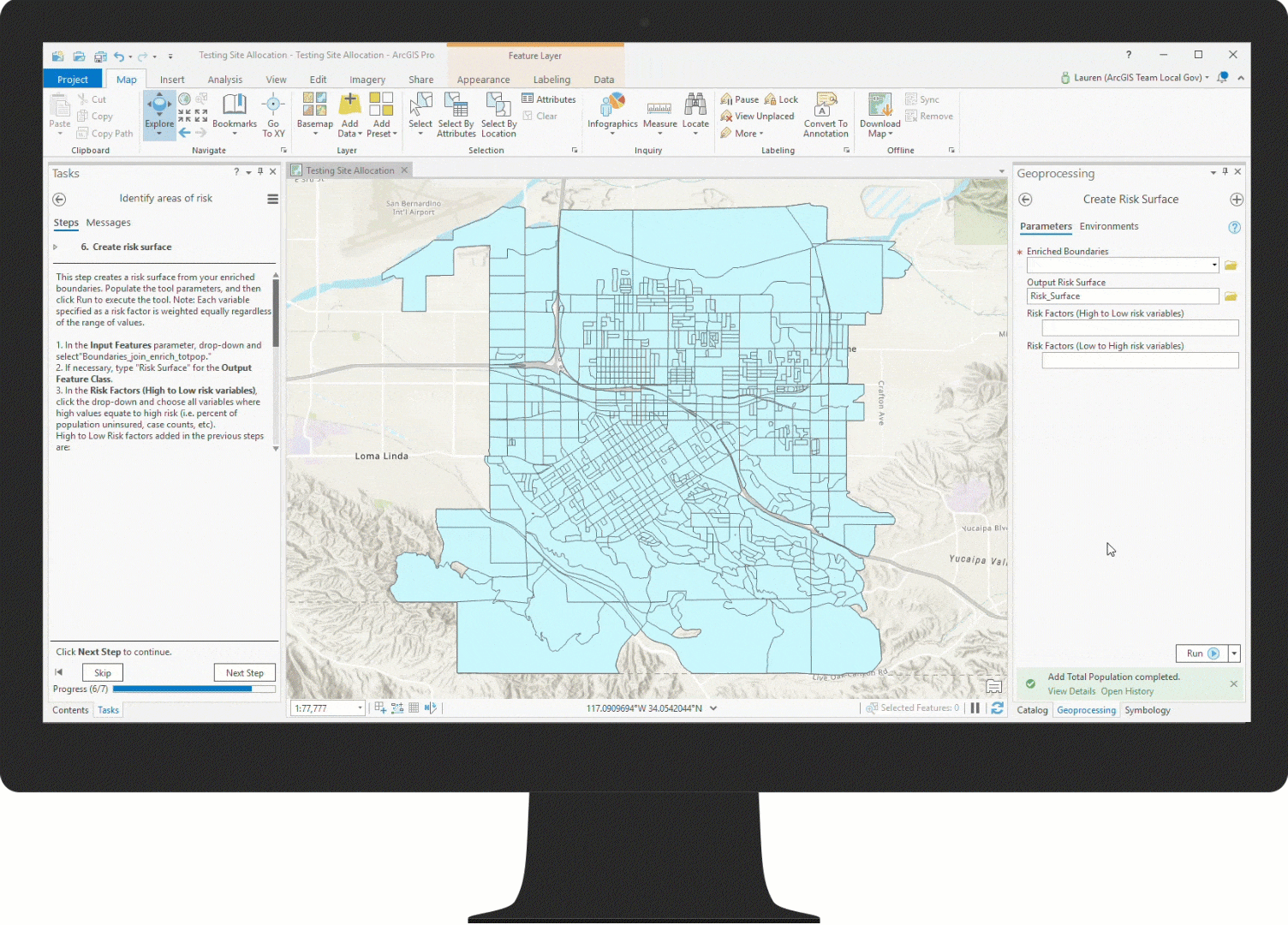 Increase Testing Capacity
Widespread testing capacity helps identify cases and direct individuals to treatment, isolation, or hospitalization needs. Testing can also be used to characterize the prevalence, spread and contagiousness of coronavirus as public health officials begin recovery and reopening efforts.  Increasing testing capacity, and providing equitable access to testing, is a critical component of nearly every state's reopening plans.
The Coronavirus Testing Sites solution can be used to identify at-risk populations and locate optimal testing sites. At-risk populations can be quickly modeled using the Testing Site Allocation project. The risk model comes with a set of variables that help you identify racial and socio-economic vulnerability, but organizations can select specific demographic variables that align with risk factors they are concerned about in their community.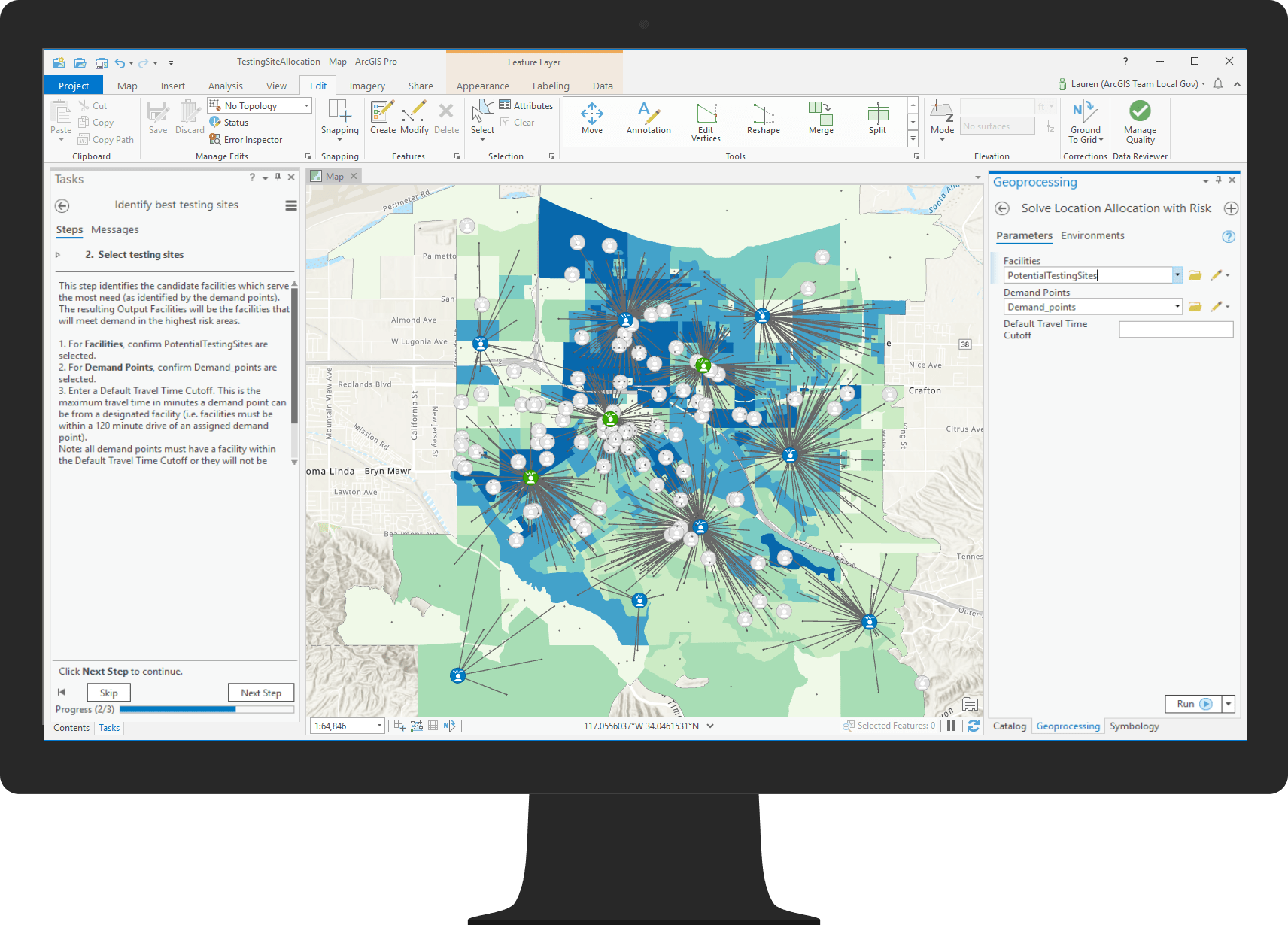 Use your risk map, population demand, and a list of candidate sites to locate ideal testing sites for your community. Ideal testing sites can then be managed in the Testing Site Manager and shared with the public when ready.
The Testing Sites Locator application can be used by the public to locate the nearest coronavirus testing site. This responsive application provides details about the testing site so the general public can make informed decisions before choosing to visit a testing site.
Monitor Community Progress
One of the essential elements for reopening the economy are the public health and preparedness metrics that will govern moving between levels of social distancing.  Identifying these metrics and having a way to visualize them over a period of time, will inform social distancing decisions and recommendations made to open certain sectors of the economy.
The Coronavirus Recovery Dashboard solution can be used to tabulate symptoms, cases, and hospital capacity metrics, monitor key recovery trends and performance targets, and communicate progress made to interested stakeholders.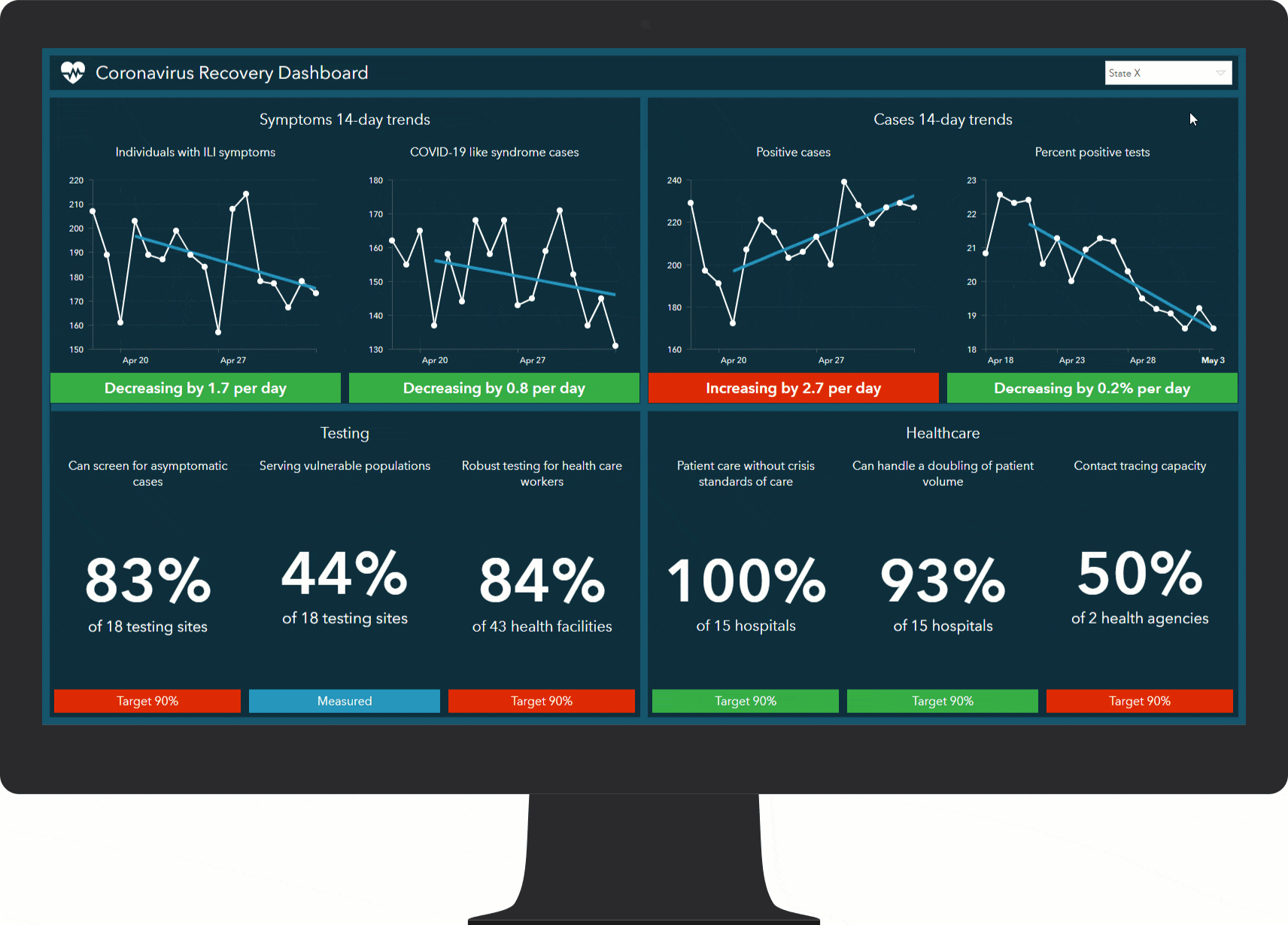 The Coronavirus Recovery Dashboard includes indicators and metrics tabulated for specific reporting areas (for example, country, state or province, region, county, zip code, municipality, or other geographic area) so you can see how your state, region, or county might be progressing. You can configure the Coronavirus Recovery Dashboard solution to monitor other metrics established for your organization.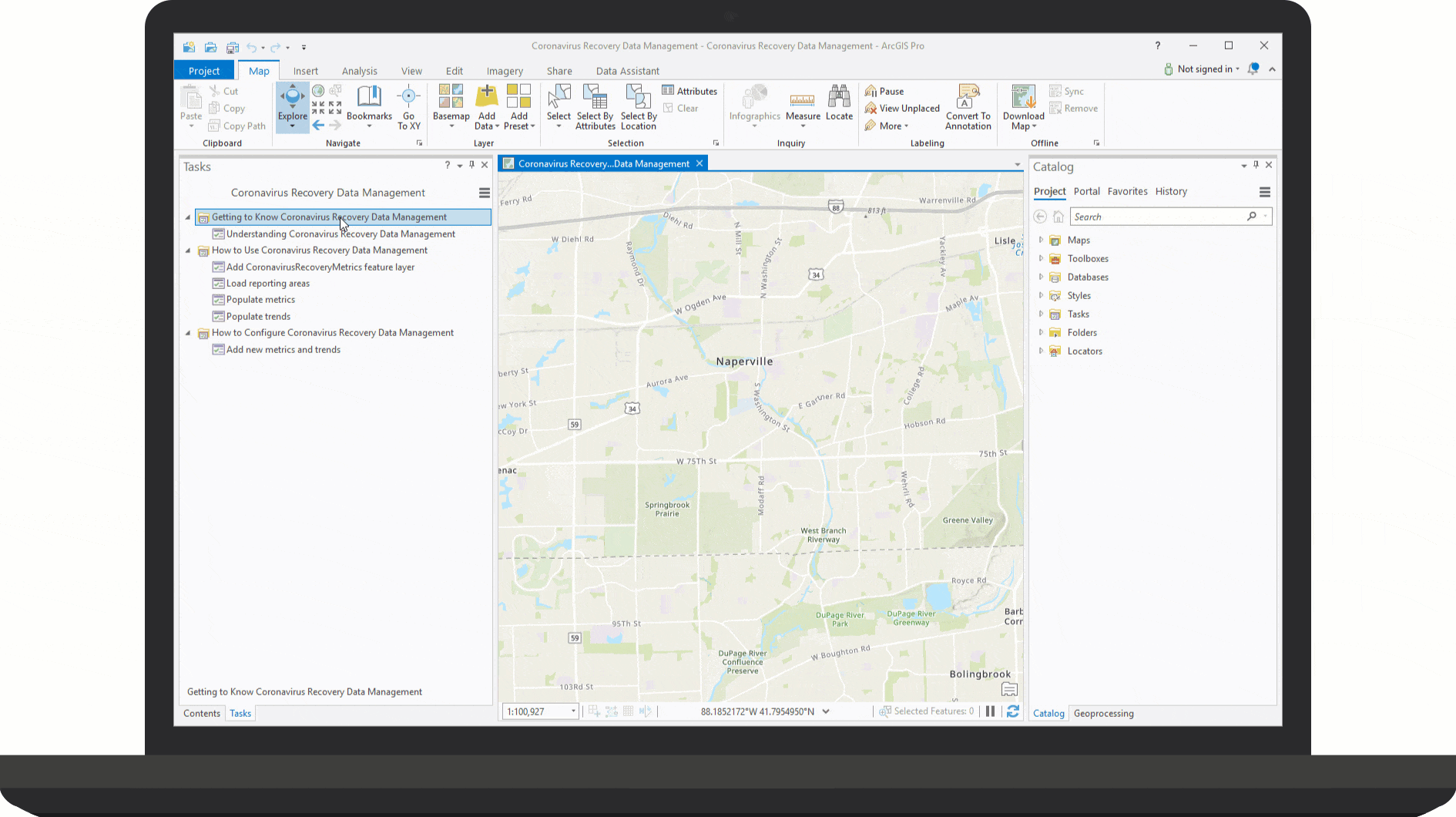 Coronavirus recovery metrics and trends can be quickly tabulated with the Coronavirus Recovery Data Management project. Past case and symptom information can be used to calculate 14-day trends that indicate if the community is seeing a downward or upward trend.
Source : ESRI